Absinthiotissa church, Buffavento Sunday 7 May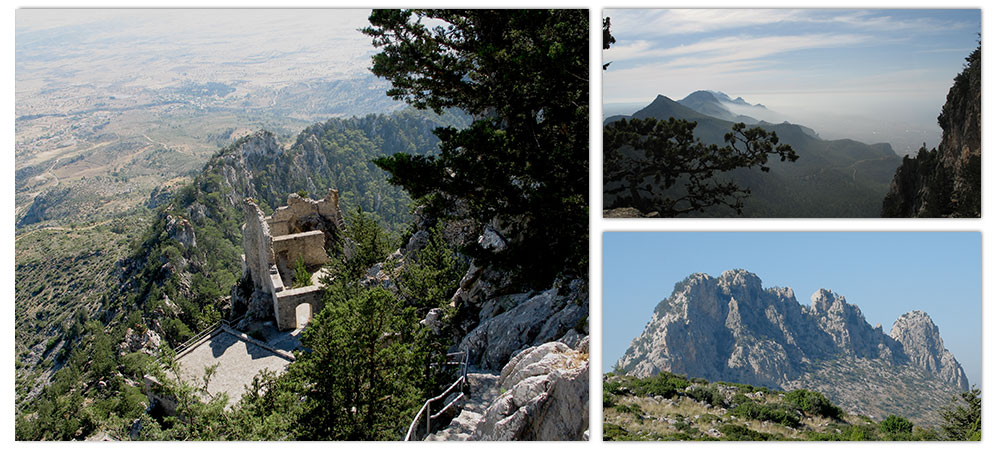 Probably the castle that offers the most breathtaking views of the island, perched high upon a windy mountain, a look-out post first by the Byzantines transformed later into a castle by the Lusignan kings so as to protect both the capital and the shores from intruders. The castle is halfway between St. Hilarion and Kantara, at the summit of a crest in the Pentadactylos range.
In this castle, a watch was kept every night and as soon as they descried ships at sea they forthwith lit beacon fires or torches to pass the news to the city of Nicosia and to Kyrenia Castle.
Father Stephen Lusignan, Description ou histoire de Cypre, Paris 1580
Kythrea
Kythrea, due to the water spring of Kefalovrysos played a very important role throughout the history of Cyprus. Six different parishes constitute the village of Kythrea, each one with its own church.  These parishes are: Agia Marina, Agios Georgios, Agios Andronikos, Syrkania, Xardakiotissa and Chrysida. 
Monastery of Panagia Apsinthiotissa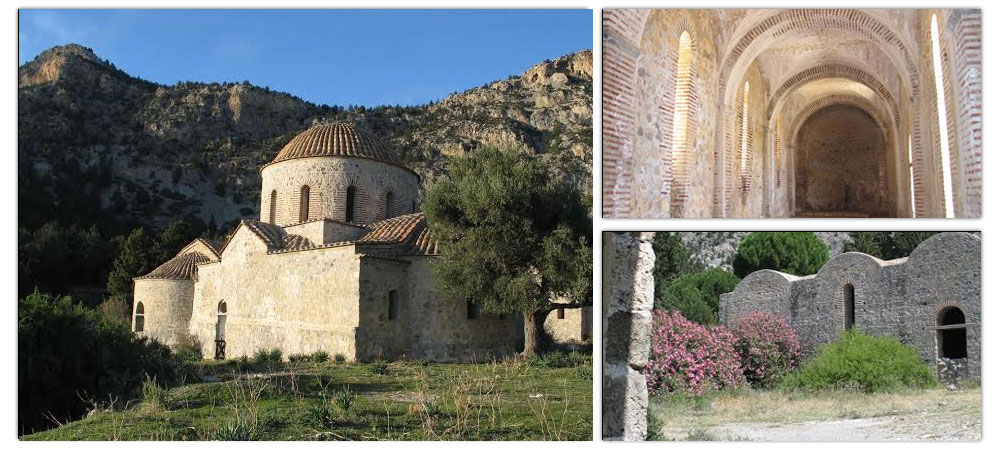 About a mile north of the village of Sykhari, are the remais of the Monastery of Panagia Apsinthiotissa, property of the Orthodox Sea of Jerusalem, and known during the medieval period as the Abbey of the Abscithi. A Byzantine church restored by the Lusignans in the Gothic style in the 15th century. Fragments of wall paintings are seen in the church.
Description: We will drive through the mountain to the Castle of Buffavento and slowly start climbing the stairs to the top of the castle. We will then visit the Monastery of Panagia Apsinthiotissa next to Syghari Village.
Meeting place for bus trips: University of Nicosia Parking and returning same place
Event details
Start date : May 7, 2023 9:00 am
---
End date : May 7, 2023 6:00 pm
Necessary documents to have: valid passport or ID